---

Frequently Asked
Questions
---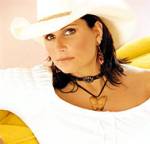 Terri Clark

COUNTRY MUSIC SITES

---
FILE SHARING
(MP3'S ETC.)

---
HTML HELP


Draac.com
---
MISC.

Awesome
Greeting Cards!


Beat Greets



My Yahoo Buddy
Removal Page
---
SIGN GUESTBOOK


Welcome to the "Country Connection".
We're glad you stopped by!



Dixie Chicks Comments Irks Country Fans
The Dixie Chicks are drawing harsh words from country music fans for remarks singer Natalie Maines made about President George W. Bush during a recent performance in London. Maines told the audience,
"Just so you know, we're ashamed the president of the United States is from Texas." Angry phone calls flooded Nashville radio station WKDF-FM, some calling for a boycott of the Texas trio's music. The group released a statement saying they have been overseas for several weeks and "the anti-American sentiment that has unfolded here is astounding. While we support our troops, there is nothing more frightening than the notion of going to war with Iraq and the prospect of all the innocent lives that will be lost."

Natalie Maines Apologizes For Comments
You can take a cheatin' man down a peg or two but don't go knocking on the President the Dixie Chicks have learned.
Lead singer Natalie Maines, who criticized President Bush's plans for war with Iraq has since apologized after music fans complained and radio stations took the Chick's music out of rotation.
"As a concerned American citizen, I apologize to President Bush because my remark was disrespectful," she said in a statement released on Friday March 14th. "I feel that whoever holds that office should be treated with the utmost respect."
The words didn't carry much weight with listeners in Maines' home state and elsewhere. "We've had a huge listener reaction and movement against the statements," said Paul Williams of KPLX-FM in Dallas-Fort Worth, the nation's fifth largest radio market. In Kansas City, Mo., WDAF-AM set trash cans outside its offices for listeners to toss their Dixie Chicks CDs. Its Web site displayed more than 800 listener e-mails, most of them in support of the station's boycott. After more than 250 listeners called Friday to complain about Maines' comments, WTDR-FM in Talladega, Ala., dropped the Dixie Chicks. "The emotion of the callers telling us about their fathers and sons and brothers who are overseas now and who fought in previous wars was very specific," said Jim Jacobs, president of Jacobs Broadcast Group, which includes WTDR.
Despite Natalie Maines' public apology, radio boycotts knocked the Dixie Chicks' "Travelin' Soldier" from the top of Billboard's Hot Country Singles & Tracks.


Chesney to Play UT Stadium Show
Kenny Chesney will headline a June 3 concert at the University of Tennessee campus in Knoxville. Other stars on the bill at Neyland Stadium include Brooks & Dunn, Rascal Flatts, Keith Urban and Deana Carter. "When you grow up in East Tennessee, Neyland Stadium is as big a deal to you as anything in this world," Chesney says. "You don't ever dream of anything as crazy as playing there, except on those nights when you're feeling pretty crazy and dreaming really big. And then of course, you wake up." Tickets go on sale April 5.


Alan Jackson Sets Fan Fair Performance
Alan Jackson, Vince Gill, Keith Urban and Terri Clark have been added to the list of performers at the 32nd annual Fan Fair set for June 5-8 in downtown Nashville. Other additions to the concert schedule include Trace Adkins, Steve Azar, Chris Cagle, Tammy Cochran, Bill Engvall, Billy Gilman, Jennifer Hanson, Tracy Lawrence, Patty Loveless, Brad Martin, Neal McCoy, Jo Dee Messina, John Michael Montgomery, Montgomery Gentry, Joe Nichols, Sawyer Brown, Blake Shelton, Sixwire, Marty Stuart, Rick Trevino, Trick Pony, Mark Wills and Darryl Worley. Several other major acts -- including Brooks & Dunn, Kenny Chesney and Martina McBride -- will also perform.
Grammy Tidbits
By winning best country song for "Where Were You (When the World Stopped Turning)," Alan Jackson earned his first Grammy award. … Nickel Creek (This Side) beat out heavyweights Johnny Cash, Steve Earle, the Chieftains and Patty Griffin for best contemporary folk album, the trio's first Grammy win. … Harlan Howard, Waylon Jennings and Jim McReynolds were saluted in a video montage of artists who have died since the 2002 broadcast. Johnny Paycheck, who died less than a week ago, was noticeably missing from the clip. … Though they won three Grammys and performed during the telecast, the Dixie Chicks likely won't appear at the Academy of Country Music awards on May 21 in Las Vegas. They're scheduled to play their home turf of Austin, Texas, that night.


Wade Hayes Forms Duo, Signs New Deal
After scoring five consecutive Top 10 hits in the mid-1990s, Wade Hayes has signed a new record deal as one-half of a duo. Titled McHayes, the duo also features Mark McClurg, who spent 12 years in Alan Jackson's road band, the Strayhorns. The two Oklahoma natives will release their album on Universal South this summer. Brent Rowan is producing the project.
*Source: Country.com
---
Looking for an Artist's official site for FAN CLUB info, news about their NEW RELEASES and CONCERTS/TOURS?

Check out our
Artists Links Page.
Links to over 190 of your favorite Country Artist's sites
---
FastCounter by LinkExchange


Support Our Troops!

---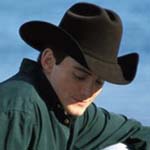 Brad Paisley

---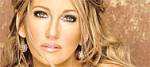 Lee Ann Womack
---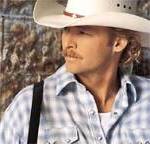 Alan Jackson
---
If you are interested in making a donation to help support and improve this site it would be greatly appreciated.
Email Me for details.