---

Frequently Asked
Questions
---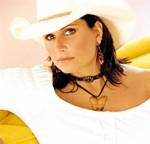 Terri Clark

COUNTRY MUSIC SITES

---
FILE SHARING
(MP3'S ETC.)

---
HTML HELP


Draac.com
---
MISC.

Awesome
Greeting Cards!


Beat Greets



My Yahoo Buddy
Removal Page
---
SIGN GUESTBOOK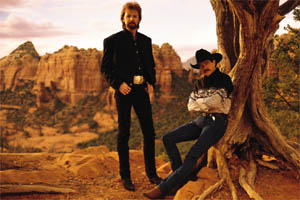 Welcome to the "Country Connection".
We're glad you stopped by!

Updated Friday, April 23, 2004

Jo Dee Messina in Alcohol Rehab
Jo Dee Messina recently checked herself in for a week at a Utah alcohol rehab center, her manager Stuart Dill told The Tennessean newspaper in Nashville. Following a disappointing performance at a post-game Super Bowl party in Houston, Dill confronted her, and she admitted her problem. Mike Curb, president of Messina's label Curb Records, told Billboard, "Jo Dee has more drive and passion than anyone I can think of, and she's dealt with several challenges in the past. I'm sure she will draw upon the same strength and determination that sustained [her] before to get through this difficult period. She's a gifted performer, and nothing is going to stop her from pursuing her music."


Tracy Lawrence Returns to Chart Spotlight
When it comes to jump-starting a music career, nothing's more effective than a hit record. After being out of the spotlight for a couple of years, Tracy Lawrence is back on the charts in a big way. His new album, Strong, debuts at No. 2 on the Billboard country albums chart, and his latest single, "Paint Me a Birmingham," enters the Top 10 on Billboard's country singles list. Selling more than 50,000 copies since its release on March 30, Strong also debuts at No. 17 on the Billboard 200, a chart tracking sales of all music genres. Citing Lawrence's initial sales figures, DreamWorks Records officials are hoping for the kind of success they've achieved with Toby Keith, another artist whose career was revived after he joined the label's roster four years ago.

Shania Won't Leave a Gap Before New Album
Shania Twain hopes to release a new album shortly after Up! has run its course. "I'm working on a new record right now," she told reporters Wednesday night (April 21) at the CMT 2004 Flame Worthy Video Music Awards in Nashville. "It shouldn't be too long of a time. I'm not going to leave much of a gap at all. Pretty much when I get off the road, I'm gonna get right back into the studio." Twain will conclude her tour on July 10 in Sunrise, Fla. She also told reporters that she's unlikely to film another music video until the new album is ready.


Strait, Urban, Rascal Flatts Added to ACM Performers
George Strait, Keith Urban and Rascal Flatts have been added to the list of performers at the 39th annual Academy of Country Music Awards taking place May 26 in Las Vegas, organizers announced Wednesday (April 21). The Rock, LeAnn Rimes and NASCAR legend Sterling Marlin have also been confirmed to present awards during the event at the Mandalay Bay Resort & Casino. The show will be broadcast live on CBS.


Chesney's Merchandise Truck Goes Up In Smoke
A truck carrying Kenny Chesney's tour merchandise was destroyed by fire early Saturday morning (April 17), after it was struck by a car driving the wrong way on an interstate on-ramp near Little Rock, Ark. The driver of the car collided with the fuel tank of the truck, but both drivers escaped serious injury. More than $1.5 million worth of merchandise was lost in the fire. Chesney said, "The way those things go up -- and this one went pretty fast -- you only have a small window of time to get out. And the person driving the other car went to the hospital, and he's been released. Everyone's shook up, and it sure reminds you to take nothing for granted … but the main thing is, even though we lost all the merch and the Gator we run it around on, everybody's getting returned to their families in one piece."
Woman Swindles $2,000 by Posing as Reba's Tour Manager
A woman from the Los Angeles area has been arrested for fiduciary abuse of an elderly person after allegedly convincing a 77-year-old man to give her $2,000, claiming she'd get him a security job on Reba McEntire's tour. Michelle Greene, 38, told the man she was McEntire's tour manager and persuaded him to quit his job with the Los Angeles County Sheriff's Department. Greene also claimed that McEntire would pick up the man on her bus, but when the singer failed to show up, he notified authorities. Greene was jailed on Monday (April 12) on $50,000 bail, and the man returned to his job as a community aide for the sheriff's department.


Tritt's New Album Due in Summer
Travis Tritt will release a new studio album, My Honky Tonk History, this summer although no official date has been announced. The project's first single, "The Girl's Gone Wild," is set for a May 10 release. Labelmate Gretchen Wilson ("Redneck Woman") contributes background vocals and a writing credit on one track, and John Mellencamp appears on a duet. Tritt produced the album with Billy Joe Walker Jr.
*Source: Country.com
---
Looking for an Artist's official site for FAN CLUB info, news about their NEW RELEASES and CONCERTS/TOURS?

Check out our
Artists Links Page.
Links to over 190 of your favorite Country Artist's sites
---
FastCounter by LinkExchange


Support Our Troops!

---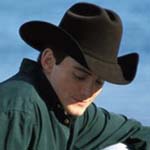 Brad Paisley

---

Lee Ann Womack
---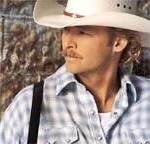 Alan Jackson
---
If you are interested in making a donation to help support and improve this site it would be greatly appreciated.
Email Me for details.